Stefaan Vanheertum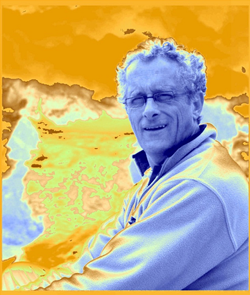 °1956
Belgium

Stefaan Vanheertum is born in Ghent, Belgium on 23 October 1956.
From early age on he sings in several choirs and studies piano, treble recorder, follows lessons in harmony, musical theory and -history and later also the alt sax.
He also studies music theory and harmony in the conservatory in Ghent. At the same time he studies chemistry on the Ghent University and this results in a PhD degree in chemistry in 1982.
From 1984 on, Stefaan Vanheertum starts his professional career in the private sector based on his chemical degree and holds several positions in the technical commercial area.
Momentarily he is area sales manager for a leading international chemical company in the petrochemical industry.
From 1986 on, Stefaan Vanheertum starts to compose on a regular basis, Resulting primarily, but not entirely, in a number of songs and chamber music. For an overview see the opus list.
An important number of compositions is dedicated to friends that are professional musicians.
Composition is not his profession and takes most of his spare time. This creates an independence which guarantees a complete freedom in development of style without compromises. As far as composition technique and instrumentation are concerned, Stefaan Vanheertum is an autodidact.
The style of his compositions can be catalogued under modernism and post modernism. His musical education and life long experience with choral singing, result in that his compositorial technique is based on mild serialism and a diatonically "new simplicity". This illustrates that an important parameter of his music is the joy for the performer and accessibility to the listener it should bring, without compromising its originality.
Concerts entirely devoted to world premieres of his works have been organized by the composer in February 1995, January 1998 and October 2006. Each time professional musicians are engaged and comments by performers and audience were very enthusiastic. In the mean time, his work is also played in other concerts.
Stefaan Vanheertum is member of SABAM, the Belgian organisation for protection of copyrights, where most of his work is registered and COMAV the Flemish composers society.
Souterliedekens
Psalm 120
Psalm 121
Psalm 122