About Clemens non Papa
Jacobus Clemens non Papa (c.1510-15-ca.1555 / 6) was one of the most productive and gifted composers of the 16th century.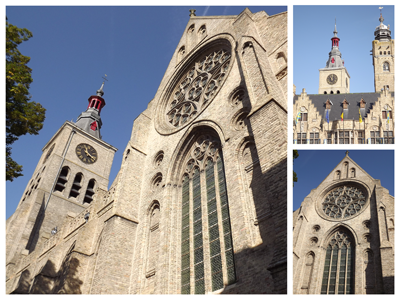 Together with Adriaan Willaert and Nicolas Gombert, Jacobus, Clemens non Papa is a composer from the fourth generation of Franco-Flemish polyphonists. He was the first composer who had to find a musical answer to the regulations of the Council of Trent. These composers tried to bring more text - expression into their compositions (cfr Josquin Desprez). Clemens was a very special composer: he was the only one who did not work at the major international courts or cathedrals. He was conductor in Bruges, he worked for Philippe de Croy in Aarschot, he was employed by the Brotherhood of Our Lady in 's-Hertogenbosch and he died in Diksmuide after a short stay in Ypres.
Musically, Clemens is different than the others: he often wrote lighter music and he chose erotic or bizarre texts for his songs. Clemens' work was very popular at that time. Today, he is still very famous all over the world.