Hendrik de Regt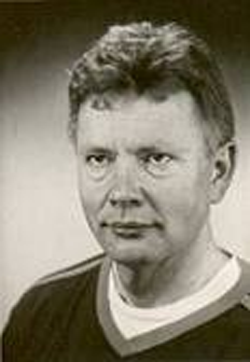 °1950
Nederland
Hendrik de Regt - born July 5, 1950 in Rotterdam - The Netherlands - studied piano and organ in his native town and composition first with Otto Ketting, from 1968 till 1972 and from his father Piet Ketting, theory and composition during 1975 till 1984. Right form the beginning it was clear that melodic and polyphonic elements were to occupy a predominant position in his compositions.
From the outset, de Regt's compositions have stressed melodic and polyphonic lines, though he has placed them in a harmonic context. He is drawn to the musical tradition and likes to link early musical elements with modern ones to create a stylistic synthesis. For de Regt's, the most important target of a composition is the satisfaction of the performer and listener derive from hearing the piece.
Composer, performer and listener are always connected with each other like a triad, therefore a composition must be understandable for the three parts. De Regt writes and wrote a variety of vocal and instrumental music. In addition to the publications of Digital Music Print his music is available through Dorn Publications, PRB Productions, Lost in Time Press, U.S.A., and Donemus Amsterdam/Netherlands.
Rotterdam, February 2009
Souterliedekens
Psalm 128
Psalm 129
Psalm 145
Psalm 146
Psalm 148