Stephen Rothman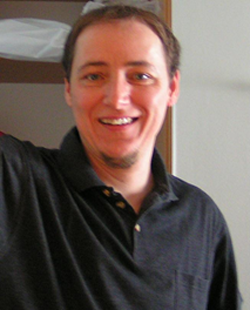 °1960
The Netherlands
Stephen B. Rothman, (born 29 June 1960) is a Dutch musician and composer.
Rothman was born and raised in the city of Rotterdam. His father, who was great jazz pianist, gave him his initial musical instruction. Stephen Rothman attended the Krimpenerwaard College.
Rothman began his musical career as an musician in different bands and local choirs. He went on to study music at the Rotterdam Conservatory. He studied the art of conducting and singing (he studied with Jan Eelkema en Hans Hollestelle). And the piano and the guitar. Finishing these studies in 1984.
Later on he started his composing an arranging studies at the same conservatory.
He studied with Klaas de Vries and Paul van Brugge, Folkert Grondsma and Ab Schaap. He graduated in 2002.
In 1999 he started teaching at the Rotterdam Conservatory, solfège, ensemble leading and conducting the Conservatory Choir for several years.
In 2008 he started to play and write for the pedal harp.
As a composer he writes in all kinds of different styles, for all kinds of ensembles, orchestras and choirs.
In 2011 he celebrated his 25the anniversary as a conducter of various choirs.
He is a member of the Dutch Society of Composers (GeNeCo) since 2002.
Souterliedekens
Psalm 91
Psalm 92
Psalm 93
Psalm 94