Marc Matthys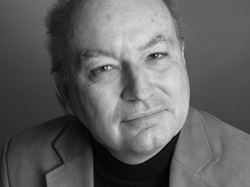 °1956
Belgium
www.marcmatthys.com

As a pianist and a composer, Marc Matthys occupies a unique place in the world of Music. Having concluded his classical training at the Royal Conservatory of his birthplace Ghent (Belgium), he made himself known as an extremely versatile musician in genres as diverse as classical music, jazz and pop.
As such, he cooperated with the likes of Neeme Järvi, Walter Boeykens, Frédéric Devreese, Dirk Brossé, Alexander Rahbari, Aga Winska, Toots Thielemans, Eddie Daniels, Jo Lemaire and Shirley Bassey (DVD-recording).
Matthys is the head of the Conservatory of Kortrijk since 1986 and a teacher at the Hogeschool Gent (Royal Conservatory) since 1978. He has been awarded several distinctions, among which the Grand Prix Humanitaire de France. Matthys was a laureate of competitions such as Tenuto 1979, Europ' Jazz Contest and the Jazz Concours of Dunkerque, The National Competion for Jazz-themes 2002 (BAP-SABAM), The first KLARA (Belgian National Radio)-composition contest 2005, touring Europe (Oslo, Warsaw, Amsterdam, Dublin, Essen, Zaragoza...) Russia (Moscow and St Petersburg), the United States (Michigan, Ohio) and China (Shangai) with concerts and performances of his own compositions. They have been recorded on CD by The Royal Philharmonic Orchestra of Flanders, The National Orchestra of Belgium, The VRO Philharmonic Orchestra, I Fiamminghi, Arco Baleno, Big Band Sound, Convivium Musicum, Viviane Spanoghe, André De Groote, Toots Thielemans and many others.
Souterliedekens
Psalm 70
Psalm 71
Psalm 72