Frank Debruyne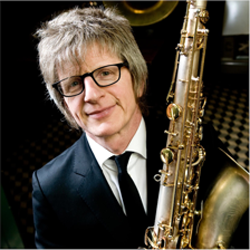 °1957
Belgium
Frank Debruyne (Kortrijk 04/11/1957)
Studied recorder and saxophone at the Royal Music Conservatory in Ghent.
Is teaching at the Academy for Music, Word & Dance in waregem.
Performs with and arranges for Jo Lemaire, Mucho Gusto (salsa) en Indian cigars (New Orleans funk).
Other groups : Hardscore (contemporary music by the composer Frank Nuyts) and The Tivoli Band (casino-music from the '20-'30's).
Performed as a soloist in several projects of Dirk Brossé.
Is a much sought-after session-musician, specialised in all sorts of improvised music on the saxophone and on ethnic flutes.
Played in several countries with Theater Taljoor (poetry-theatre).
Theater Taljoor was invited twice at the 'Woordfees' in South-Africa.
Is working on the second CD of Pirana Project, a project with his own compositions.
Writes nowadays often for theatre.
His compostion 'Nuts' commissioned by I Solisti Del Vento and The High Voltage Sextet for 'Gouden Veugels' (Wings of Gold) (Radio Klara ) got a lot of attention in the media.
Souterliedekens
Psalm 38
Psalm 39
Psalm 40