Erika Budai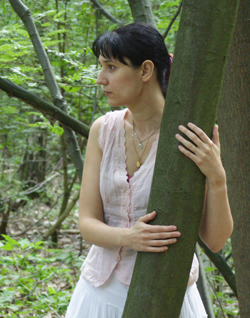 Erika Budai studied for a professional musician at the Lemmens Institute in Leuven and at the Royal Conservatory in Brussels, Belgium.
She was several times winner of the Composers 'Young Composers' in Brussels.
Thanks to a scholarship Erika Budai followed master-classes of composition in Darmstadt (Germany) under Karl-Heinz Stockhausen and Wolfgang Rihm, among others. She qualified herself as a choirmaster in Berlin (Germany) and Pontmain (France)
At the present, Erika Budai has got approximately 140 compositions to her name, mostly choral and chamber music.
Erika Budai is regularly invited as a jury member at national and international music festivals and competitions in Belgium, Italy and Slovakia.
Erika Budai teaches harmony and musical composition at the Music Conservatory of Leuven, Belgium.
Souterliedekens
Psalm 18
Psalm 19
Psalm 85 Op u betrou ic Heere
Psalm 86 Een boerman had eenen dommen sin